Paying taxes is never fun, but paying more than your legally obligated to pay can be painful and embarrasing.
We have helped hundreds of tax payers to pay less taxes using personalized tax strategies that start with year round approach to tax planning.
We excel at preparation of the following returns:
Individual returns and all state returns
S-Corporation
C-Corporation
Partnerships: General, Limited,LLC, and LLP
Sales Tax Returns
Business Property Tax Statement (Form 571-L)
All returns are filed electonically and email confirmations are sent automatically.
All returns are posted to secure Web Portal for your review and you have access to all your financial and tax information that we provide you 24/7 in your own secure web portal.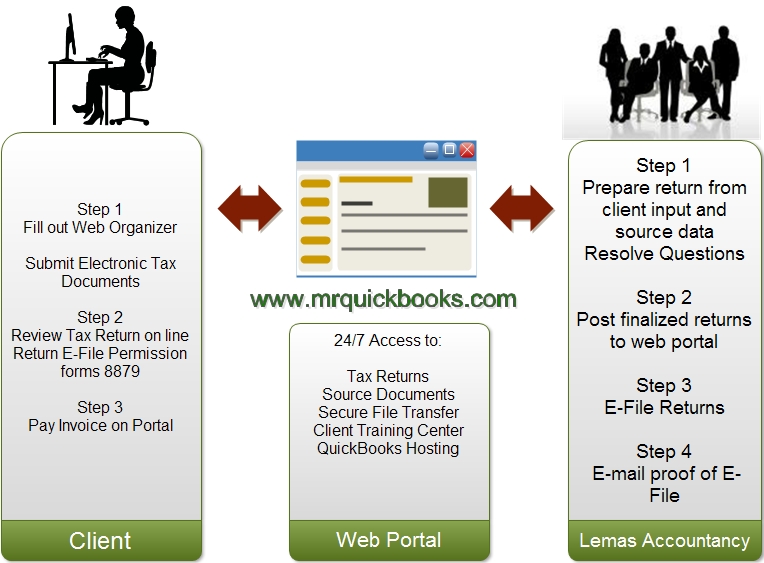 Amended Returns: We review all new clients prior year returns for errors and should we find errors that require correction we preparare all necessary amended returns. Over the years we have reclaimed many tens of thousands of taxpayer dollars attributable to inaccurate and incorrect tax returns.
Request a FREE initial consultation today, email Cary Lemas, CPA or call at 916-788-0788 to learn more about our year-round services.
Industries we service
Dentist
Medical Practice
Veterinary Practice
Service industries: such as - Computer Consultants, Dental Consultants, .....
Landlords and property managements